After three or four weeks in a new country, it may well be the hardest time. Gone are the friendly introductions and warmer weather. The dark mornings and evenings seem to be closing in and life isn't as easy as it used to be before you moved.
In the words of Plato,
The beginning is the most important part of the work.
Who am I?
It is easy to feel that the competent person who applied for the job is a distant memory. Now the process of identifying comfort foods in the supermarket and getting basic appliances to work in the kitchen are challenges that can defeat you.
This 'new you' has an 80% new life. The job may be familiar but everything else has changed. Consequently, we need to moderate expectations of ourselves in a new country. You are not the 'you' you were. You are a different 'you'. It is advisable to acknowledge this change to your capacity.  'Moving to a new country is equal parts exhilarating and scary.'[i]
Give yourself a Break
Are you travelling to work successfully every day? Are you beginning to feel familiar routines being established? Is the work starting to make more sense? Are you eating regularly and dealing with life admin at a reasonable level?
If the answer to these questions is mainly yes or yes most of the time then you are winning. You are adapting to an alien environment and starting to get the hang of things. Plato also said,
Better a little which is well done, than a great deal imperfectly.
Simple Steps
If the answer is, 'Are you kidding? I wish!' here are three useful ideas to make your new surroundings feel more like home:
1. Talk to someone you know who is in a similar situation.
Comparing notes with someone else will raise some similarities for you both. Perhaps arrange a gathering in a familiar place. You are not alone and others are going through (or have have gone through) the same readjustment processes.
2. Go for a walk in your new neighbourhood.
Don't do this as a trip to the shop or the post box. Becoming physically acclimatised is something we do not always make time for. Make sure to turn left where you have only turned right so you discover something new. The recycling might be closer than you think, or you might stumble upon a bar or gallery you have not discovered yet. The drawback of google maps can be that we only go to a destination and fail to see our surroundings.
3. Reach out to someone you know who you can help.
One of the skills that is lost is our own capacity to feel useful. We keep asking others for answers, guidance and support. It adds to feelings of helplessness. If you make a colleague a cup of tea, it can have a significant impact for you and for them.
Vital Statistics
Now that you live in the new place and are no longer on a weird vacation, check that you have these arrangements in place:
Have you registered for health insurance?
Do you have a doctor and a dentist?
When there is an emergency, be it a cracked tooth or a repeat prescription, it is too late to start looking.  Get recommendations from colleagues about good practices and be aware that there may not be spaces for you so you may need a few back-up options.
Who has a spare key to your home?
It is Murphy's Law that you will leave your keys in the wrong place even in a new country. Whether it is a neighbour a colleague or your office at work, spare keys are an essential part of life, especially when your usual back up plan is far away.
Consider putting a good friend from home in touch with a good friend in your new location. Buddying your friends helps you to join the dots when travelling or in an emergency. It's easy to get delayed when traveling and find that no one knows who you were going to see or if you have left. You should make sure your family know how to contact your workplace, for example.
The blogger, MySwedish, recognises things that change, regardless of which country you choose. They indicate that there are seven things that will be different. [ii]
Visitors
I hope that in the next few weeks someone you know will decide to head over to your new place to check things out or will plan a visit in the future. Some people do this more easily than others do. Some have less experience of a friend moving abroad and may not be confident in making this type of trip. Don't be shy! Invite friends and family to come for a visit at a particular time e.g. in a holiday period.
Be a Tourist
When visitors come, you will need to give them suggestions of what to do or revisit places you know. This is a great opportunity to prepare by being a tourist in your new country. Will you need to borrow a bike? Get an extra transport ticket? Make sure you have enough room for them to stay or find a budget hotel that will suit them.
Visitors expect you to know your new country inside and out, so planning reasonable options is wise. It hurts if they come and things are too new to you. This can be stressful. One good option is to involve your new friends in the process, so that they can help you to entertain the visitors too.
Learning about the culture can also be a useful tool. Here in the Netherlands it can feel very familiar and very alien at times. 'As an international resident, you will be invited to all kinds of events and meetings.' [iii]
Take it Slowly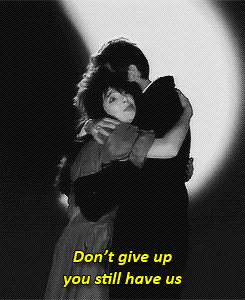 It has only been a few weeks and your previous life took some years to establish! Never forget that!
In the words of Kate Bush and Peter Gabriel:
Don't give up
'Cause you have friends
Don't give up
You're not beaten yet
Don't give up
I know you can make it good.